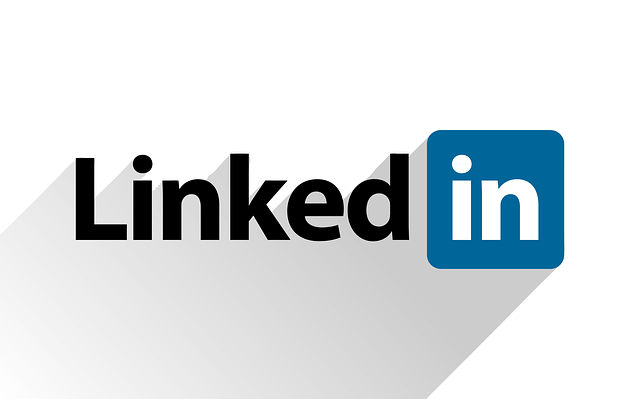 02/15/2023 9:15am
LinkedIn is a powerful tool for professionals looking to network, find job opportunities, and build their personal brand. However, many people only use it for the basics, such as updating their profile and connecting with others in their industry. In this blog post, we'll explore thirteen unique ways to use LinkedIn to become a master in 2023.
The Power of Unique: Different Ways to Use LinkedIn
LinkedIn is a platform that offers a wealth of opportunities for professionals looking to build their personal brand and expand their network. The best way to do so is to make your personal brand stand out—that is, to make it "unique". Here are 13 ways you can do just that:

Leverage LinkedIn's Groups Feature
LinkedIn groups are online communities of people with similar interests. You can meet potential partners, customers, and recruiters by participating in and joining these groups. By participating in discussions, offering the group insightful content, and answering questions, you can establish your authority in your field.
Use LinkedIn's Publishing Platform
LinkedIn's publishing platform allows you to share your thoughts and ideas with a larger audience. Use it to share your thoughts on industry trends, share your experiences and insights, and position yourself as a thought leader.
Utilize LinkedIn for Lead Generation
LinkedIn is a great platform for B2B lead generation. You can engage decision-makers and influencers in your target market by getting in touch with them and engaging with them through content, conversations, and direct messages.
Connect with Alumni
LinkedIn's alumni feature allows you to connect with former classmates and colleagues. This is a great way to reconnect with people from your past and expand your network.
Take Advantage of LinkedIn Learning
Among the subjects covered in the online tutorials and courses offered by LinkedIn Learning are technology, marketing, and leadership. Use this tool to learn new skills and demonstrate to your network your commitment to lifelong learning.
Host a LinkedIn Event
By using LinkedIn's event feature, you can host virtual events like webinars and Q&A sessions that will interact with your network and improve your personal brand. Use this feature to share your knowledge and insights with others and position yourself as an authority on the subject.
Utilize LinkedIn's Company Pages
The company pages on LinkedIn give companies a chance to advertise their name, goods, and services to a large audience. Use this feature to research your competitors, connect with potential customers and partners, and stay up-to-date on industry trends.
Optimize Your LinkedIn Profile
Frequently, people's first impression of you is based on your LinkedIn profile. Make sure it accurately reflects your skills, experience, and personal brand. Use keywords in your profile to make it easier for others to find you when searching for people with your skills and experience.
Engage with Other LinkedIn Users
In addition, make sure to engage with other LinkedIn users. Like, comment, and share their content, and participate in discussions. Building relationships with others on LinkedIn can help you expand your network, build your personal brand, and increase your visibility on the platform.
Use LinkedIn as a Content Hub
One of the most unique ways to use LinkedIn is to leverage the platform as a content hub. LinkedIn's publishing platform is a great place to share your thought leadership, insights, and industry news. Regularly publishing articles on LinkedIn will help you build your brand and establish yourself as a subject matter expert. Sharing your content will make you more visible to other LinkedIn users and may result in more people visiting your profile.
Utilize LinkedIn Video
Video is quickly becoming a popular way to communicate on social media, and LinkedIn is no exception. Utilizing LinkedIn's video feature is a great way to differentiate yourself from others and showcase your personality. You can use LinkedIn videos to share your thoughts on industry topics, give a behind-the-scenes look at your company, or provide a personal message to your network. When you post a video on LinkedIn, it will automatically play in your followers' feeds, which can increase your visibility and engagement.
Make Connections Beyond Your Network
LinkedIn provides you with the ability to connect with individuals beyond your immediate network. Using LinkedIn's advanced search features, you can find and connect with individuals in your target market, potential customers, and potential employers. When connecting with someone new, make sure to personalize your connection request and let them know why you'd like to connect. If they're a hiring manager for a job you're applying for, ask if they have time to meet up so you can ask them a few questions about the job. They may not have the time, but it would ensure a conversation!
Make Use of Hashtags
The majority of people are aware that hashtags can help you gain visibility on websites like Facebook and Instagram, but using hashtags on LinkedIn is a well-kept secret that is actually more successful than other platforms!
You can follow hashtags on LinkedIn, which means that if someone is following a particular hashtag and you use it in a post, even if they aren't following you, your post will appear in their feed. This is the ideal method for boosting your visibility and putting your content in front of the right audience. You can also use hashtags in posts on your feed, a LinkedIn article, the posts you share, and on the LinkedIn company page.
3 Tips for Hashtags on LinkedIn:
Use hashtags to aggregate your content to make it easier for people to see what you offer for free.

What do you do that you can post on LinkedIn? It's the place where you can get the most visibility these days.

Use hashtags in your long LinkedIn posts.
LinkedIn is excellent for businesses and individuals alike. Every professional organization and person should be on the site. If you need any help in setting up, optimizing, or managing your LinkedIn or other social media accounts, contact Xocial Gong. We strive to generate leads and grow small businesses with customized social media marketing solutions. Download My Digital Business Card or Click Here for more information.